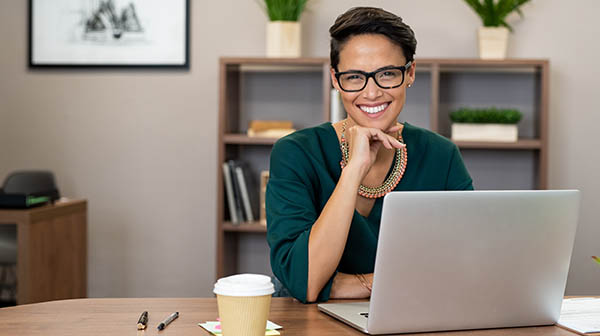 If you want to work from home, help people build healthy habits and make a great income while you are at it, this is for you.
We at StayWow, help Indian people develop a healthy lifestyle through behaviour change.
We work with clients to help them create healthier habits, reduce their risk of chronic health problems, reverse disease, and foster healthier relationships with themselves in the process.
Rather than relying on strict rules and fad diets that are difficult to maintain, we run a personalized lifestyle change program that seeks to understand individual motivations and obstacles to guide users toward sustainable behaviour change. Instead of focusing on fad diets, we focus on empowering clients to create healthy habits that last a lifetime. We instil a psychology-based approach to reprogram minds to build healthier habits faster.
Our program is designed exclusively for Indians, keeping in mind their genetics, food habits, psychology and lifestyle. It is for men and women who are in the age group from 18 to 69 with no medical condition. It is a 100% mobile application-based program that is available on play store and app store.
As a StayWow coach, you will help clients develop a healthy lifestyle as well as play an integral role in the coaching team.
Your work will have a direct impact on our clients, helping them live longer and experience the gift of true physical, mental, and emotional well-being. That accounts for more time to spend with loved ones, more opportunities to explore the world, and a lasting chance to realize their potential.
You may be working remotely, but that doesn't mean you will be alone. At StayWow, you will meet and connect with some of the brightest, funniest, nerdiest, and all-around best people you can imagine. If you need any help related to coaching, let us know, we will immediately get back to you. We are a family here at StayWow and hence will always have your back.
Join our amazing team today.
About Us
StayWow Health Care LLP, a lifestyle change company, combines the power of technology with the empathy of professional and experienced coaches to deliver successful behavioural change program at scale. Rather than relying on strict rules and fad diets that are difficult to maintain, StayWow offers a personalized lifestyle change program that seeks to understand individual motivations and obstacles to guide clients toward sustainable behaviour change. StayWow's direct-to-consumer lifestyle change mobile application has reached more than 2 lacs of users worldwide and is aiming to reach much more milestones ahead.
Your Designation
You will provide your consultancy service as a Qualified Dietician to StayWow clients.
Nature of Work
You will help StayWow clients develop healthy lifestyle modifications. You will deliver your consultancy service through a one-on-one text-based chat session, working from home, using StayWow website.
Benefits
Flexible working days and hours
Work from anywhere in the world
Make a real difference in people's lives
Turn your talent into an endless stream of income
Earn money online without any investment
Your Roles
Advisor
Assessor
Councillor
Friend
Facilitator
Fact finder
Instructor
Mentor
Motivator
Role model
Supporter
Your Responsibilities
To alter client's nutrition routine and match nutrition goals
To solve food and nutrition related queries
To modify client's old ways of eating and help form healthy habits
To motivate clients to stick to the program
To help clients break bad habits and build good habits
To understand clients' emotional needs and concerns
To become an active listener
To give clients undivided attention
To provide feedback when necessary
To help clients overcome food addiction, sugar addiction etc.
To help clients stop binge eating, overeating etc.
To help clients solve behaviour change related difficulties
To help clients create lifestyle changes successfully
Infrastructure Requirements
You will need a laptop with a good internet connection.
Consulting Time and Punctuality
We will mutually decide your consulting hours and days and you, by all means, have to provide your consultancy service to StayWow clients during the mutually-decided consulting time. For example, if your consultancy service for StayWow clients is fixed from 12 pm to 3 pm every Monday, Wednesday, and Friday, then you must remain available at the stipulated time of the day, without fail.
Access to StayWow Website
You will be able to access StayWow website during your consulting time only and not after that.
Mode of Communication
During your consulting time, you will communicate with StayWow clients through one-on-one text-based chat session using StayWow website. At the same time, StayWow clients will communicate with you using the StayWow mobile application.
Nature of Engagement
You will, during your consulting time, devote your whole time and attention to StayWow and work in the interest of the company. You will not engage in any other commercial activity during your StayWow work hours.
Service Quality
You will ensure that you will deliver the best quality of treatment to StayWow clients. StayWow will not interfere in the treatment provided by you to its clients, thus, StayWow will not be in any way held responsible for the outcome of treatment or quality of care provided by you.
Quality Check
StayWow clients will rate your consulting service and may give feedback. StayWow officials may visit the clients and also check the treatment being given to them and whether they are happy with your services or not.
Confidentiality
You will undertake to protect the secrecy of all the data of StayWow clients as well as trade or business secrets of StayWow. You will not share the same with any unauthorized person for any reason whatsoever with or without any consideration.
Consulting Time Calculation
The StayWow website will document your arriving and leaving time, each time you provide your consultancy service. You will be able to see your consulting time calculation worksheet on StayWow website.
Consulting Fee
We will pay the consulting fee only on an hourly basis. We will mutually decide your hourly rate depending on your experience, qualification, and client ratings.
Minimum Contract Size
Minimum contract size will be 100 hours of your consultancy service.
Fee Schedule
Payment will be done each time you reach 10 hours of your consulting time.
Eligibility Criteria
You must hold a master degree in the field of nutrition from a UGC approved university.
You must have at least 2 years of work experience.
You must have a very good command of the English Language.
Selection Process
Our process of selecting a coach is simple and straight forward:
You send your resume to us.
We review your application and check your eligibility.
If found eligible, we ask you to appear for an interview on Skype.
Upon getting selected, we mutually decide your hourly rate depending on your experience and qualification.
We create your account as a StayWow coach and give you access to our coaching platform.
You start coaching our clients as a registered StayWow coach.
Important Links
To know more about us, visit StayWow.com
To download StayWow app, search "StayWow" on play store or app store
To get more information related to becoming a coach, contact us on WhatsApp 98798 55999
Become a StayWow Coach Today!
To apply as a coach, send your resume on job@StayWow.com