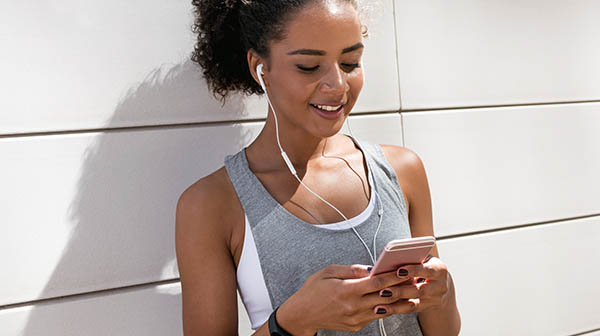 The StayWow Lifestyle Change Training Course is designed to teach you a systematic approach to lifestyle modification strategies. The purpose of this course is to prepare you to master the art of creating and sustaining lifestyle changes in practical settings. At StayWow, Behavioral Change education - is the key component of every single step of the lifestyle modification process. Our course will teach you the key tools for promoting behavioural change and creating a foundation for a healthy lifestyle.
About the Author
The course will be taught to you by Coach Sapna Vyas, who is an American Council on Exercise (ACE) certified Weight Management Specialist.
Known as India's most famous fitness icon, a social media sensation, and an acclaimed television personality sought after speaker, Sapna Vyas, is a prominent member of the general body of Sports Authority of India.
A bachelorette in psychology, Sapna completed her full-time MBA from Nirma University, and later pursued the Health Coach Study Program from ACE University, USA and specialized in fitness nutrition and behaviour change.
It all began when she lost 33 kg weight in a year without any pills, surgery or hard dieting, simply by developing and practising a healthier lifestyle. Her inspiring body transformation video went viral and she decided to help, educate and motivate others by sharing her fitness tips via Facebook, Instagram, YouTube channel and other social networking sites for which she received "The Digital Power Women Award" from JITO in 2018.
She has been featured by India's top news networks like Hindustan Times, Times of India, Dainik Bhaskar, DNA, ABP News, Zee News, Aaj Tak, NDTV, Times Now, CNN and DD News
She was a columnist in Ahmedabad Mirror for 5 years and was felicitated by Times of India for her dedication to fitness. Now, her columns in the national newspaper DNA has quite a large readership.
She conducts regular motivational seminars and conferences at dignified institutes across India like IIT Bombay, IIT Roorkee, IITBHU, Patiala University and has also been a TEDx speaker.
With 8 years of consulting and coaching experience in the field of fitness nutrition and weight management, Sapna is currently working for Gujarat Fortune Giants Kabaddi Team from last two seasons along with her consulting business.
Benefits
Reprogram your brain for high performance
Understand key lifestyle change concepts
Develop a solid and effective daily routine
Equip yourself with habit building skills
Master the art of sustaining lifestyle changes
Course Content
The Athlete Mindset
Trust the Process
How to Stay Consistent
Understanding Lifestyle Change
The Basics of Losing Body Fat
How to Lose 1kg per Week
The Power of Daily Routine
How to Create a Daily Routine
Habit #1: Get Adequate Sleep
Habit #2: Drink More Water
Habit #3: Do Strength Training
Habit #4: Do Aerobic Activity
Habit #5: Go to Bed on Time
Habit #6: Eat Fruits
Habit #7: Eat Vegetables
Habit #8: Eat Protein Foods
Habit #9: Eat Whole Grains
Habit #10: Drink Milk
Habit #11: Stop Overeating
Habit #12: Cut Down on Sugar
Habit #13: Cut Down on Oil
Habit #14: Avoid Fried Food
Habit #15: Avoid Alcohol
What to Do When You Fall Back Into Your Bad Habits
Overcoming a Fat Loss Plateau
Outcome
Upon completion of the course, you will:
Prepare your mind for lifestyle changes
Understand key lifestyle change concepts
Learn how to develop healither lifestyle in practical settings
Master habit building skills