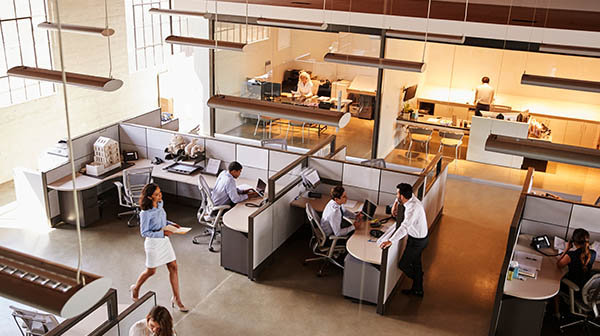 StayWow® is a lifestyle medicine company that uses systematic lifestyle changes as medicines to help clients adopt healthy habits.
We offer a Lifestyle Change Program that is based on guidelines prescribed by the Indian Council Medical Research (ICMR).
The program is created by our in-house team of doctors, nutritionists, psychologists and exercise scientists.
Rather than relying on general, non-specific or group approach, we run a personalized lifestyle change program that helps clients adopt healthy habits through evidence-based behavioural interventions.
Our health professionals help our clients incorporate simple changes into their day–to–day life that can reap big rewards.
The top three reasons to join our program are:
Stop yo-yo dieting.
Create a new lifestyle.
Adopt healthy habits.
Our mission
To transform the lives of 1 million Indians by helping them adopt healthy habits so that they can live a better life.
Our vision
We envision a future where:
Households are well stocked with healthy foods and less unhealthy foods.
Strength training + cardio workout is a fun part of daily life.
Stress is proactively managed so that it can be productive rather than destructive.
Sleep is a top priority rather than a last-minute thought.
Our goal
To support our mission and vision, we aim to deliver a world-class lifestyle change program.
Core values
Be reliable.
Chase perfection.
Do the right thing.
Exceed expectations.
Get better each day.
Driven by genuine purpose
According to the Indian Council of Medical Research (ICMR), one out of three adult Indians is overweight.
The rising number of overweight people in the country is placing Indians at elevated risk of lifestyle-related diseases such as diabetes, hypertension and heart diseases.
Nearly 6 out of 10 deaths in India are now attributed to lifestyle diseases according to new data released by ICMR.
Further, ICMR states that the estimated proportion of all deaths due to lifestyle diseases has increased from 37.09% in 1990 to 61.8% in 2016.
It shows that the prevalence of lifestyle diseases among Indians is increasing at an alarming rate.
As a health enthusiast, you already know that lifestyle diseases are caused by unhealthy lifestyle choices.
The only way to prevent lifestyle diseases is to make healthy lifestyle changes.
That's why, we created StayWow.
Our approach
Each day, for 90 days in a row, we help clients make 1 mini lifestyle change so that you can develop 90 small changes in 90 days.
Trusted by physicians
StayWow® is backed by science, research, and proven results.
Before launching the StayWow Lifestyle Change Program for commercial use, a clinical study was conducted by the multidisciplinary team of physicians, nutritionists, exercise scientists and clinical psychologists.
It was carried out on a test group of 1000 Indian men and women in the age group from 18 to 69 with no medical condition to measure the impact of the program in 2019.
The purpose of this study was to determine if an internet-based lifestyle change program will be effective in improving the lifestyle of Indian people.
The study lasted for 90 days and measured outcomes successively on day 10, 30, 60 and 90.
The clinical study found that:
913 participants (91%) improved nutrition in 10 days.
887 participants (89%) increased strength in 30 days.
869 participants (87%) improved sleep in 60 days.
866 participants (87%) improved posture in 60 days.
861 participants (86%) improved skin in 60 days.
841 participants (84%) completed the program successfully.
832 participants (83%) improved body shape in 90 days.
807 participants (81%) improved overall look in 90 days.
799 participants (81%) improved lifestyle in 90 days.
Nearly 95% of participants who completed the program improved lifestyle.
(841 participants completed the program. 799 out of 841 participants improved lifestyle.)
Our promise
Many healthcare companies claim to have magical products and advertise them as an easy route to fairy-tale results, yet in most cases their business model rests on exploiting gullible people.
We don't promise any fairy-tale results. What we can promise are realistic results.
Plus, our clients are protected by the money back challenge.
If our clients don't see results, they get their money back.
In other words, we are confident that if our clients complete the program successfully without any breaks, they will see the best results possible.
However, if by the end of 90 days, they are not satisfied with the results, we refund the program fee.
We work with our clients in a way that is purely performance-based, meaning if they don't get results, we don't get paid.
About founder
After receiving Master's Degree in Business Administration and Bachelor's Degree in Computer Application, Shivang Patel, founded StayWow Health Care LLP in 2017.
What to do now?
If you're interested in our program, go to the Member Screening page to check your eligibility for the program.