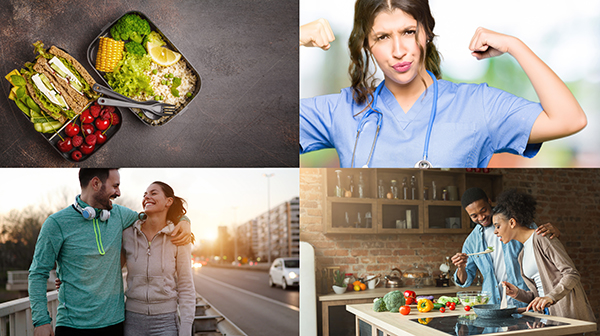 As a health enthusiast, you already know that temporary diets don't work.
Dozens of studies have proved that most people who follow fast diets regain their lost fat quickly.
Overfat is generally a lifestyle-related problem. No pills, supplements, fast diets, creams, machines, garments, or gadgets can help you solve lifestyle-related problems.
If you want to reduce fat with minimal efforts, Lifestyle Change® is the only solution.
Without a shadow of a doubt, Lifestyle Change® is the only miracle cure that can actually work.
There is no question about it.
"Weight-Related Lifestyle Change" is the key to successful and lifelong weight management.
StayWow® runs a 90-day lifestyle change program.
Rather than relying on strict diets that are difficult to maintain, it helps you make 1 mini change every day for 90 days in a row.
It goes without saying that if you build healthy habits and stay consistent, naturally you will reduce fat.
What is the aim of the program?
The aim of a program is to help you adopt healthy habits and stay consistent so you never need to follow another diet ever again.
How does the program work?
On the first day, we will gather information about your goals, food preferences, heredity history, childhood obesity, lifestyle habits, current fitness level, body measurements, and other body facts.
After collecting the said information, our coaches will review your data and design a wholesome lifestyle change plan that covers nutrition + activity + sleep routine.
Then we will take a few hours of time to create your program. (You may experience longer than average waiting time depending on demand.)
Once your program is prepared, you will be able to access it through our easy-to-use mobile application.
Inside the program, you'll get the following:
90 lifestyle changes in the span of 90 days.
Daily tasks to practice new habits.
A lifestyle change plan to guide you what EXACTLY you're supposed to do.
500+ food alternatives to include your favourite foods in the plan.
Coach feedback to keep you on track.
On-demand coach advice to help you solve personal queries.
Now, this is important…
As soon as you start the program, we will start teaching you 1 key lifestyle strategy each day for 90 consecutive days.
Meaning...
Each day, for 90 days in a row, we're going to help you make 1 mini lifestyle change so that you can develop 90 small changes in 90 days.
Plus, our coaches are available on weekdays, Monday through Friday, from 8:00 AM to 5:00 PM.
Whenever you need help; you just have to tap on the coach card and ask your question. You will receive personal answers for your specific situations from coaches.
There is no limit to the amount of times you can ask questions to coaches. You can reach out to coaches as many times as you want.
How is it different from others?
StayWow® is NOT a typical diet program which goes on and on.
It is a 90-day lifestyle change program that has ONE clear purpose.
To help you develop 90 mini lifestyle changes in 90 days.
The StayWow Lifestyle Change Program is unlike anything you've ever tried before.
No strict diets.
No complicated food rules.
No meticulous calorie counting.
No fancy or expensive supplements.
Just simple day-to-day lifestyle changes.
That's it.
What if you don't find the program effective?
For your protection, we provide a money back guarantee. If at the end of 90 days, you are not satisfied with the results, you will get 50% of your money back.
What to do now?
If you're interested in our program, go to the member screening page to check your eligibility for the program.
Page Link: Member Screening