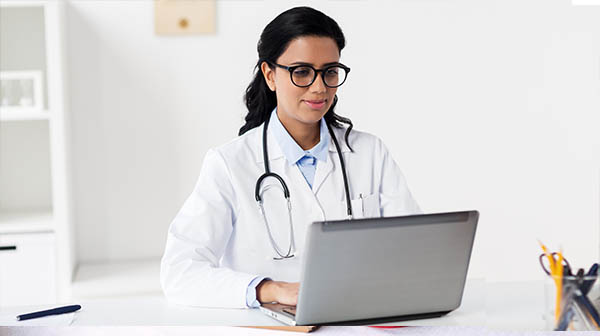 We are looking for doctors who can provide online consultation to our clients.
Would you like to work online from home?
Are you interested in making a decent income online?
Do you want to grow your personal brand on the internet?
This job is for you.
If you're interested, then keep reading.
Benefits
Work from anywhere in the world.
Make money online.
Get flexible working days and hours.
Position yourself as an expert on the internet.
About us
StayWow is a lifestyle medicine company that uses systematic lifestyle changes as medicines for fat reduction.
We offer a lifestyle change program that is based on guidelines prescribed by the Indian Council Medical Research (ICMR).
The program is created by our in-house team of doctors, nutritionists, psychologists and exercise scientists.
Rather than relying on general, non-specific or group approach, we run a personalized lifestyle change program that helps clients reduce fat through evidence-based behavioural interventions.
The whole point of this program is to help clients create a sustainable lifestyle change to reduce fat permanently.
Work Description
Our clients will ask personal questions to you regarding their lifestyle changes.
You will answer to our client's personal questions and provide practical solutions for their specific situations.
During your coaching session, you will provide healthy lifestyle information, behaviour change education and lifestyle change suggestions to our clients.
You are not allowed to prescribe medicines, recommend supplements, advice medical treatments, cure medical condition, read medical reports, give second opinion or provide any medical consultation to our clients.
Important Note
StayWow does not allow coaches to provide medical consultation, drug prescription, over-the-counter (OTC) drug recommendation, supplement recommendation, medical treatment, medical reports examination, second opinion, surgery suggestion, general information about medicine or any service related to medical consultation to its clients because virtual medical consultation is prohibited in India.
According to Indian law, a doctor's advice to patients even on the telephone is illegal unless it is a medical emergency. To provide medical consultation, the patient must be physically examined by the Doctor to diagnose the problem and prescribe the medicine or treatment protocol.
Coaches are allowed to provide healthy lifestyle information, behaviour change education and lifestyle change suggestions related to nutrition, exercise and sleep only.
Designation
You will provide a freelance online consultancy service to our clients as a Lifestyle Coach.
Project
| | | | |
| --- | --- | --- | --- |
| Work | Rate | Hours | Total |
| Lifestyle Coaching | 300 | 100 | 30000 |
Highlights
We will hire you to provide an online consultancy service as a Lifestyle Coach.
You will work with our clients 1-on-1 on a live chat (only text communication) to help our clients make lifestyle changes using StayWow website.
You will work online from your place on StayWow website at mutually decided time.
You will complete 100 hours of work by the mutually decided deadline.
We will pay you a fee of Rs 30,000 for the project.
Scope of Work
You will:
Help our clients' make health-related lifestyle changes.
Help our clients become the healthiest versions of themselves.
Help our clients create strategies for better sleep.
Provide healthy lifestyle education.
Give healthy lifestyle related advice and solve problems.
Provide feedback when necessary.
You will not:
Prescribe medicine.
Recommend supplement.
Advice medical treatment.
Cure medical condition.
Perform any sales or marketing related activities.
Talk with our clients on phone or video call.
Meet our clients in real.
Share your personal contact details.
Work Place
You will work online from home using StayWow website.
Technology Requirements
You will need a laptop with a good internet connection. You will use StayWow website in Google Chrome browser only.
Work Hours
We will mutually decide your consulting hours and days.
Mode of Communication
During your work hours, you will converse with our clients on 1-on-1 live chat session (only text-based communication) using StayWow website.
Punctuality
During your work hours, you must remain online on StayWow website, without fail.
For example, if your consulting time is fixed from 7 am to 9 am every Monday, Wednesday, and Friday, then you must remain online on StayWow website at the stipulated time of the day by all means.
Website Access
We will give you the website access during your work hours only and not after that.
Work Engagement
During your work hours, you will devote your whole time and attention to StayWow work. You will not engage in any other commercial activity or any other personal work during your StayWow work hours.
Service Quality
You will ensure that you will deliver an excellent healthcare service to our clients.
Responsibility
We will not interfere in the service provided by you to our clients, thus, we will not be in any way held responsible for the outcome of service provided by you.
StayWow and doctor are construed as independent entities and do not have any employer- employee relationship and that StayWow does not have any control or supervision over the acts of doctor and as such StayWow shall not be in any which way liable arising as a result of act of independent doctor.
Quality Measurement
Our clients will rate your service and may give feedback in the app.
Hours Calculation
StayWow website will document your arriving and leaving time, each time you provide your consultancy service on website. It will calculate your total hours worked on StayWow website. You will be able to see the worksheet of consulting hours (measurement book) on StayWow website.
Project Fee
You will deliver 100 hours of online freelance consultancy service on StayWow website. The rate will be 300 per hour. We will pay you a fee of Rs 30,000 for 100 hours of work.
Payment Terms
100% payment will be made after completion of the job work.
After completion of the job work, you will need to submit your invoice via email.
We will release your payment within 14 days from the date of submission of the invoice.
10% TDS (Tax) will be deducted from fees at the time of payment.
We will transfer fund to your bank account through net banking.
Project Deadline
We will mutually decide a project deadline based on the number of hours per week you want to work for us. We will jointly decide the project start and end date.
Selection Process
You send your resume to us.
We review your application and check your eligibility.
If found eligible, we send you the Letter of Agreement (LOA).
You review agreement and schedule an interview on WhatsApp Video Call.
Upon getting selected, we sign an agreement.
You start coaching our clients as a Lifestyle Coach.
To know more about us
Explore our website.
See StayWow on play store and app store.
Eligibility Criteria
To qualify for this job, you must meet the following criteria.
You must hold a MBBS degree from a UGC approved university.
You must have a very good command of the English Language.
How to Apply
If you are 100% sure that you meet the eligibility criteria, then send us your resume at [email protected]